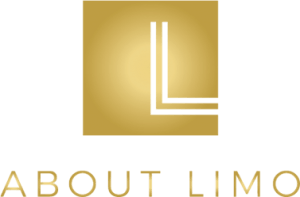 Welcome to Aboutlimo, the premier VIP transportation service in Greece.
When it comes to luxury and comfort, we prioritize your experience above all else. Our mission is to provide you with a premium transportation service that combines style, sophistication, and convenience.
If you're planning to explore the beauty of Greece, we have a range of exceptional tours to offer. From captivating Greece tours departing from Athens to breathtaking trips to Meteora, Delphi, Kalabaka, Mycenae, and Nauplio, we ensure that you experience the best of Greece's rich history and natural wonders.
For a seamless and stress-free start to your journey, our airport transfer service in Athens is second to none. With our private transfer services you can enjoy a comfortable ride from Athens Airport to your destination. Our professional drivers are committed to punctuality and will ensure that you arrive at your desired location promptly.
if you are looking to explore the enchanting islands of Santorini, Mykonos, or Lefkada, our premium private transfers are the perfect solution. We offer reliable and luxurious transportation services to ensure your journey is nothing short of extraordinary.
When it comes to private tours in Athens, Aboutlimo delivers an unforgettable experience. Our knowledgeable drivers will guide you through Athens and its historic sites, offering insights and stories that bring the ancient city to life.
In addition to exploring Greece's rich history, Aboutlimo offers exclusive tours in Athens that immerse you in the vibrant and modern Athenian lifestyle. Discover the city's cosmopolitan side and indulge in a world of shopping, culinary delights, and cultural experiences.
Additionally, we offer exclusive tours from Piraeus port, allowing you to explore Athens at your own pace.
if you are traveling with a group, our minibus transfers in Athens provide spacious and comfortable transportation for larger parties. Whether it's a corporate event, a family gathering, or a group excursion, our luxury minibusses are equipped to accommodate your every need.
Our fleet comprises the latest models, including the Sprinter Mercedes – Up to 14 Guests, Sprinter Mercedes – Up to 11 Guests, V Class XL Mercedes – Up to 7 Guests, Vito XL Mercedes – Up to 7 Guests, S Class Mercedes – Up to 3 Guests.
At Aboutlimo, we pride ourselves on offering a personalized service tailored to your individual preferences. We understand that your journey is unique, and our goal is to make it extraordinary. With our attention to detail and commitment to customer satisfaction, we guarantee an exceptional experience from start to finish.
To enhance your journey, our vehicles come equipped with a range of amenities. Enjoy complimentary water and snacks, stay connected with free Wi-Fi, and indulge in on-board entertainment options. We want you to relax and make the most of your time with us.
Choosing Aboutlimo VIP transportation service means choosing excellence. Whether you require a reliable airport transfer, a luxurious ride for a special occasion, or an extraordinary tour experience, we have you covered.
Contact us today to learn more about our services and to book your next unforgettable ride.
Your satisfaction is our utmost priority.
Contact us to book a Transfer or Tour. You can also call us for same-day booking at +30 6940 828 550